Available Materials & Colors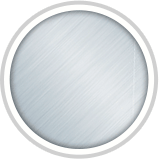 Aluminum $
Allows superior paint adhesion and offers the best resistance to fixture erosion. Improved from lower cost aluminum alloy with other metals mixed in to keep the cost down. Available in 15 different powder coated colors.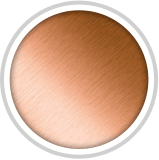 Copper $$
Weather-resistant copper fixtures are not compromised by the suns UV rays and will not fade, discolor, or chip. Copper will withstand rain, snow, heat and wind. A solid choice for any landscape lighting application.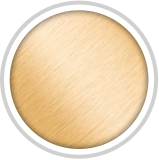 Brass $$$
Brass is exceptional in terms of both quality and durability, withstanding all types of environments. Unlike aluminum, brass fixtures will not corrode, making them an excellent choice for your fixture.
Types of Lighting Fixtures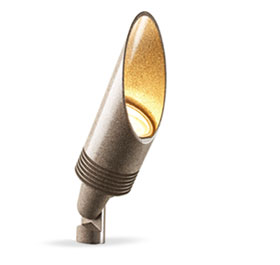 Up & Accent Lights
Up and Accent lights are an excellent choice for spotlighting, floodlighting, backlighting, up-lighting and numerous other applications. They may be mounted in-grade, as well as on walls or trees.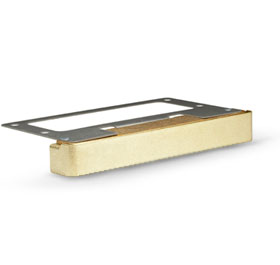 Step & Brick Lights
Step and Brick lights are ideal for step-lighting, deck-lighting and many other applications. Step and brick lights illuminate steps for safety and highlight the different textures of your patio and landscape.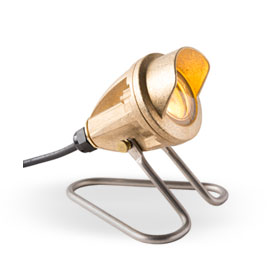 Specialty Lights
Specialty lights include hanging fixtures for use in small trees, gazebos and patio covers, where a soft moonlighting effect is desired. Underwater lights are also considered specialty and are ideal for lighting fountains, ponds & water features.
---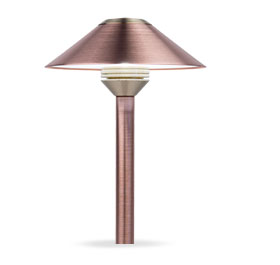 Path & Spread Lights
Path and Spread lights are an excellent choice for lighting walkways, ground cover and garden beds; gently washing the area with a broad blanket of subtle illumination.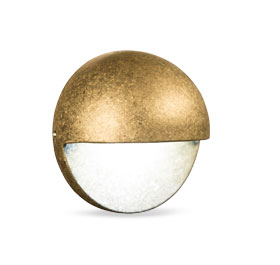 Wall Lights
Wall Lights direct light onto a wall or vertical surface to emphasize that plane and enhance the surface texture. Outdoor wall lighting can also help create a safer backyard by highlighting dark corners and entry points.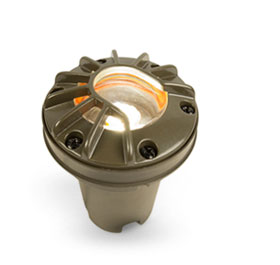 In-Ground & Well Lights
In-Ground and Well lights are an excellent choice for up-lighting, floodlighting, spotlighting and more. They may be mounted in-grade to wash walls and light signs, as well as highlighting trees, shrubbery, and statuary, among other applications.